Chronic care management is a set of services that helps patients with chronic illnesses manage their conditions. It is designed to provide support for both the patient and their caregivers.
What is Chronic Care Management (CCM)?
Chronic care management, or CCM, is a program that offers practitioners compensation for providing care to their patients outside of the normal office visit. The program was created in response to the growing number of patients who have chronic health conditions.
CCM is a fairly new program, having been rolled out in 2015 by the Centers for Medicare and Medicaid Services (CMS). The goal of the program is to provide care to patients who have chronic health conditions, which can often be difficult to manage within the normal confines of an office visit.
What is a Chronic Disease?
Chronic disease is one of the leading causes of death and disability in the United States. It's important to know the definition of chronic disease, what causes it, and how you can protect yourself from it.
Chronic disease is a long-term medical condition that cannot be cured. It's important to know that chronic diseases are not the same as acute diseases, which are short-term and can be treated.
Chronic diseases can be managed with medication and lifestyle changes. Some of the most common chronic diseases are heart disease, diabetes, asthma, and cancer.
If you have a chronic disease, you have to be vigilant about your health and manage your condition every day. That means keeping track of your symptoms, taking your medication on time, and making sure you get enough rest.
If you think you might have a chronic disease, it's important to seek medical help as soon as possible. Early diagnosis and treatment is key to managing chronic disease effectively.
Key Takeaways
CCM is all about providing care to patients who have complex and chronic health conditions. The goal is to help these patients stay healthy and out of the hospital.
CCM is a collaborative effort between the patient, their doctor, and a care coordinator. The care coordinator helps to ensure that all of the patient's appointments are scheduled and that they're getting the right care.
One of the key benefits of CCM is that it can help to reduce healthcare costs. Patients who receive care through CCM typically end up costing the system less money than those who don't.
Now that you know a little bit more about chronic care management, let's take a closer look at what it is and what it can do for you.
What are the Benefits of CCM?
When it comes to chronic care management, the benefits are clear. CCM helps practitioners to manage their patients' conditions more effectively, and it also helps to reduce the overall cost of care. Here are the other major benefits:
Helps improve patient outcomes
Promotes patient self-care
Reduces hospital admissions
Keeps patients out of the ER
Bottom line: CCM is a valuable tool for practitioners who want to provide better care for their patients.
CCM is typically offered to patients who have two or more chronic illnesses, such as diabetes, heart disease, or asthma. Under the program, a care manager will work with the patient and their doctor to develop a care plan that meets their specific needs.
The care manager will then provide support and resources to help the patient stick to their plan. This may include things like educational materials, tips for managing their illness or help connecting them with community resources.
Other examples are things like helping them keep track of their medications, arranging for transportation to and from appointments, or just providing general support and guidance. And as you can imagine, all of this can be a huge help to patients who are struggling to manage their chronic conditions on their own.
What are the CCM-Eligible Chronic Conditions?
CMS has outlined a list of qualifying conditions. Here are some of the common conditions:
Chronic obstructive pulmonary disease (COPD)
Heart failure
Diabetes
Hypertension
Chronic kidney disease
Osteoporosis
Stroke
If you or a loved one suffers from one of these conditions, then you may be eligible for CCM services. Learn more: Click here
Chronic Care Management in Medicare
Chronic care management or CCM is now recognized by Medicare & Medicaid Services (CMS) as a critical element of primary healthcare and a key aspect in enhancing Americans' health.
The care provided under CCM generally falls into two categories: management of the patient's condition and coordination of care. In addition to providing care, practitioners who offer CCM are also responsible for communicating with other health care professionals who are involved in the patient's care. This can include doctors, nurses, pharmacists, and therapists.
CCM is an important part of managing chronic conditions, and it's a service that Medicare beneficiaries should consider if they're not already taking advantage of it.
Things to Remember when Launching a Chronic Care Management Program
So, you're thinking of starting a chronic care management program. But where do you start?
Well, the first step is to make sure you understand the key concepts of CCM. This will help you lay the foundation for your program and ensure that it meets the needs of your patients. Next, to identify patients who meet the eligibility criteria and enroll them in the program.
Here are a few things to keep in mind:
CCM is all about providing care for patients with chronic diseases. These are illnesses that require ongoing treatment and management, and they can often be quite complex.
The goal of CCM is to help patients stay healthy and out of the hospital, and to provide comprehensive care that reduces costly hospitalizations and emergency room visits.
CCM is a collaborative effort between the patient, their doctor, and other members of their care team.
The program should be tailored to meet the specific needs of each patient.
CCM can be delivered in a variety of ways, depending on what works best for your practice and your patients. It can be provided in a variety of settings, including the patient's home, a clinic, or a hospital.
Make sure you are updated with the latest technology in healthcare to ease your burdens in launching CCM.
Remote Patient Monitoring for Chronic Care Management Program
CMS recently announced a new program that will allow clinicians to be reimbursed for providing chronic care management services to their Medicare patients. Under this program, practitioners can use remote patient monitoring to help manage their patients' care.
What is remote patient monitoring? It's a way for clinicians to track their patients' health status and symptoms remotely, using technology such as smartphones, computers, and tablets. This data can then be used to help the clinician determine if any changes need to be made to the patient's treatment plan.
The great thing about RPM program is that it gives clinicians the flexibility they need to care for their patients through real-time continuous remote monitoring. They can now provide these services in the comfort of their own office, rather than having to go out into the community.
Disease Management Program via RPM: Automatic and Secure Transmission of Subjective and Objective Data
RPM also enables self-management of diseases as patients can now take health measurements by themselves at the comfort of their own homes. Remote Patient Monitoring leader, DrKumo, provides a technology solution that supports Disease Management Programs (DMP). It automates the secure transmission of objective and subjective data via cloud technology. Click here to learn more about Disease Management Programs.
While the specifics of CCM can vary from one practice to the next, the general idea is to provide coordinated and comprehensive care to patients with chronic diseases in order to improve their outcomes and quality of life. This can be done in a variety of ways, depending on the needs of the individual patient.
If you're dealing with a chronic condition, it's important to reach out to your doctor and see if Chronic Care Management and Remote Patient Monitoring might be right for you. The sooner you start receiving care, the better off you'll be in the long run.
References:
Centers for Medicare & Medicaid Services. (2012). Chronic Conditions Among Medicaid Beneficiaries. Retrieved from https://www.cms.gov/research-statistics-data-and-systems/statistics-trends-and-reports/chronic-conditions/downloads/2012chartbook.pdf
Centers for Medicare & Medicaid Services. (2016). Chronic Care Management Services. Retrieved from https://www.cms.gov/Outreach-and-Education/Medicare-Learning-Network-MLN/MLNProducts/Downloads/ChronicCareManagement.pdf
Centers for Medicare & Medicaid Services. (2017). Chronic Care Management Services. Retrieved from https://www.medicare.gov/coverage/chronic-care-management-services.html
Read More On Chronic Disease Management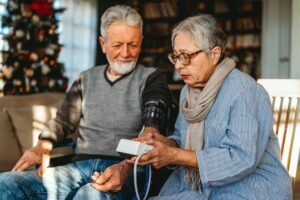 It is critical to understand the evolution and transformative technologies that strongly support our national health systems. Here are the top 6 advancement opportunities of Remote Patient Monitoring for Chronic Disease Management.
Read More »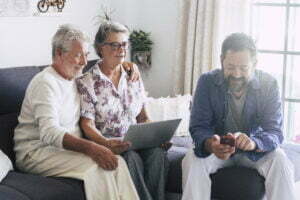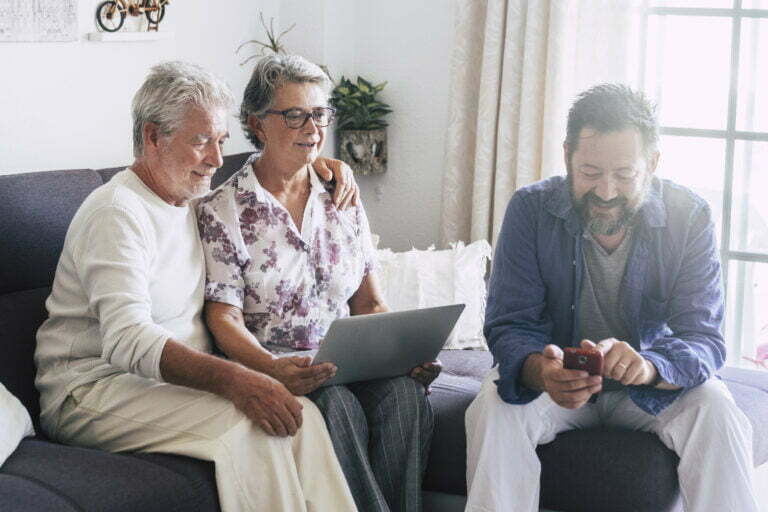 In Remote Patient Monitoring, everyone wins – not only healthcare providers and patients but the entire US healthcare system as well. Let's talk about the top 6 benefits of RPM for patients with chronic conditions.
Read More »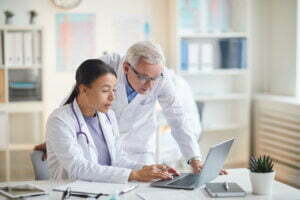 Telehealth and RPM improve care coordination by allowing patients to better understand their condition and expand care coordinators' reach.
Read More »
Get Started with your RPM Program Now.
Click the button below to talk to a dedicated DrKumo RPM Specialist to provide you with more information about DrKumo RPM Technology Solutions.