Hypertension—also known as high blood pressure, is one of the leading causes of morbidity and mortality worldwide. According to CDC, it is estimated that nearly half of adults in the United States (108 million, or 45%) have hypertension, and nearly half a million U.S. deaths in 2017 included hypertension as a primary or contributing cause.
What causes high blood pressure?
Non-modifiable risk factors include a family history of hypertension, age over 65, and other comorbidities such as diabetes or kidney disease. On the other hand, modifiable risk factors include unhealthy diet, physical inactivity, smoking, and excessive alcohol consumption, and being overweight or obese.
How do we diagnose high blood pressure?
Stage 1 Hypertension is defined as a systolic blood pressure of ≥ 130 mm Hg or a diastolic blood pressure of ≥ 80 mm Hg. Doctors will likely need at least three separate blood pressure readings before diagnosing you with high blood pressure.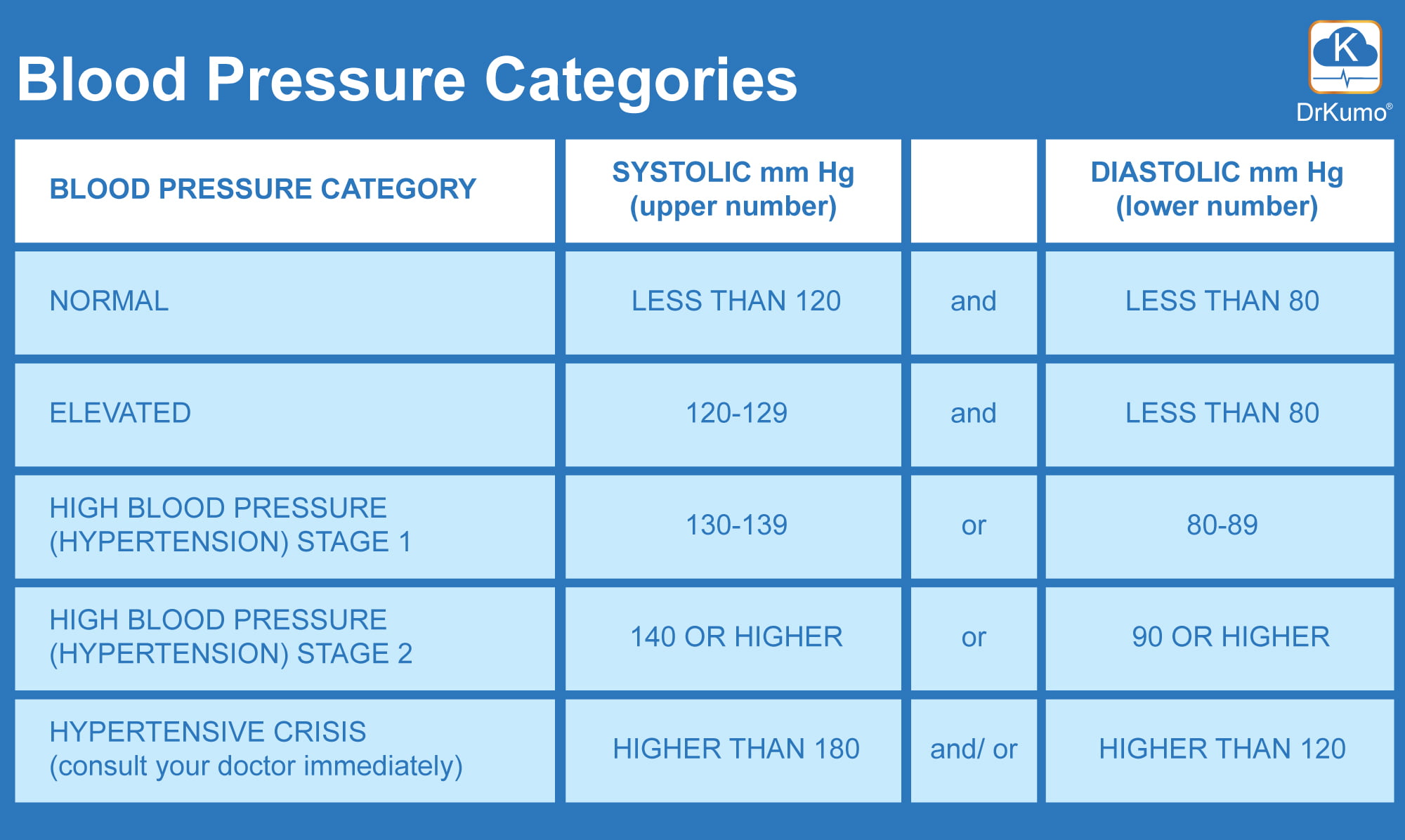 What happens if my blood pressure remains high?
Hypertension is known to be a "silent killer" because it usually has no symptoms. If blood pressure remains high without intervention, it may complicate and damage other organs such as your heart, brain, kidneys, and eyes.
The American Heart Association recently released stated that patients with Stage 1 Hypertension are common among young and middle-aged adults and that majority will progress to Stage 2 Hypertension if blood pressure remains poorly controlled. Also, among middle-aged adults, every 20–mmHg increase in systolic blood pressure is associated with a doubling in the rate of death resulting from stroke, ischemic heart disease, and other vascular causes.
Managing your blood pressure would help lower your risk for serious health problems. Here are five tips to lower blood pressure:
1. Adopt a DASH diet
Dietary Approaches to Stop Hypertension (DASH) diet focuses on cutting or limiting salt, sugar, refined carbohydrates, and red meat intake and concentrating on fruits, vegetables, fish, whole grain, nuts, and low-fat dairy foods. In addition to the DASH diet, cutting fast food helps lower sodium intake and cholesterol, too.
2. Drink alcohol in moderation
Limiting alcohol intake to no more than two drinks a day for men and one drink a day for women is recommended. Better yet, just drink water.
3. Increase physical activity
Doing aerobic exercises helps your heart to pump blood effectively. WHO also recommends increasing physical activity to 150-300 minutes of aerobic exercise or at least 75-150 minutes of high-intensity physical activity per week.
4. Remote blood pressure monitoring
The 2017 Hypertension Clinical Practice Guidelines recommended that the initial treatment recommendation for Stage 1 Hypertension, in the absence of diabetes or chronic kidney disease, is nonpharmacological lifestyle modification. The blood pressure measurement should be repeated at 3- to 6-month intervals.
Regular blood pressure monitoring helps your doctor assess if your treatment is working. The trick is to alarm yourself that 130 mmHg systolic blood pressure is high.
With traditional care, the stress of going to a clinic predisposes white-coat hypertension and can result in unnecessary medications. Self-monitoring, on the other hand, lacks immediate assistance from health care providers—a repeatedly elevated blood pressure reading at home is useless your doctor can guide you with interventions. Remote cardiac monitoring such as DrKumo's smartwatch and blood pressure cuffs can greatly optimize interventions in reducing patient blood pressure compared to traditional care and self-monitoring alone.
5. Take antihypertensive medications
1 in 5 people is able to control their hypertension, according to WHO. This alarming fact emphasizes the importance of early detection of Stage 1 Hypertension and its potential to worsen clinical outcomes if blood pressure is uncontrolled. The current approach in treating hypertension includes:
Providing counseling on controlling weight;
Consuming a healthy diet;
Increasing physical activity;
Improving other modifiable risk factors; and
Blood pressure monitoring for up to 6 months.
If there is no reduction in blood pressure after six months of lifestyle modification, AHA recommends pharmacological treatment.
Takeaway
Hypertension is one of the leading causes of morbidity and mortality worldwide. Antihypertensive medications can be a powerful aid in lowering blood pressure. However, behavioral management which aims at more than two interventions, such as a combination of sodium reduction, weight loss, and remote blood pressure monitoring helps with blood pressure reduction and could help prevent the deadly consequences of hypertension.