Natural live plants are effective air purifiers. NASA calls these plants "nature's life support system." According to the Environmental Protection Agency, people spend most of their time inside, estimated to be more than 90%, where levels of many common organic pollutants can be two to five times higher compared to outside pollutants.[1]
"Who would have thought you could get almost half a year in increased life expectancy on average just from cleaning up our air somewhat?" says an environmental economist. Research has proved that the cleaner air you breathe, the longer you will live. Investigators at the Harvard School of Public Health showed that association in 1993 when they compared the average lifespan of residents in U.S. cities that have the worst air pollution with that of residents in cities with much cleaner air. Some of the same researchers have studied and published a paper showing that federal regulations reducing concentrations of fine particles (those most hazardous to human health) have had an outstanding effect on public health, adding five months to the average lifespan during the period from roughly 1980 to 2000 in the 51 metropolitan areas.[2] [3]
According to a study, the leaves, roots, soil, and connected microorganisms of plants have been evaluated as a possible means of reducing indoor air pollutants, which helps the air be cleaned. In addition to that, a novel approach of using plant systems for removing high concentrations of indoor air pollutants like cigarette smoke, organic solvents, and others has recently been developed. This air filter design combines plants with an activated carbon filter.[4] Although plants are not a replacement for adequate ventilation and healthy indoor air quality, scientists have developed a houseplant that can up your indoor air-detoxifying game. Plants improve indoor air quality by removing potentially harmful toxic pollutants.[5] Therefore, one of the ways to filter or purify air to help achieve cleaner air is through the help of houseplants.
Here are the 7 types of houseplants that filter the air to increase longevity.
1. Spider Plant
The Spider plant, also known as the Ribbon plant, is among the easiest air-purifying indoor plants to grow. This plant makes an excellent choice to ward off toxic compounds from your household. It is one of the best air purifying plants. NASA places this plant among the top 3 types of houseplants that are great at removing formaldehyde. Also known as Chlorophytum, it removes carbon monoxide and other toxins or impurities.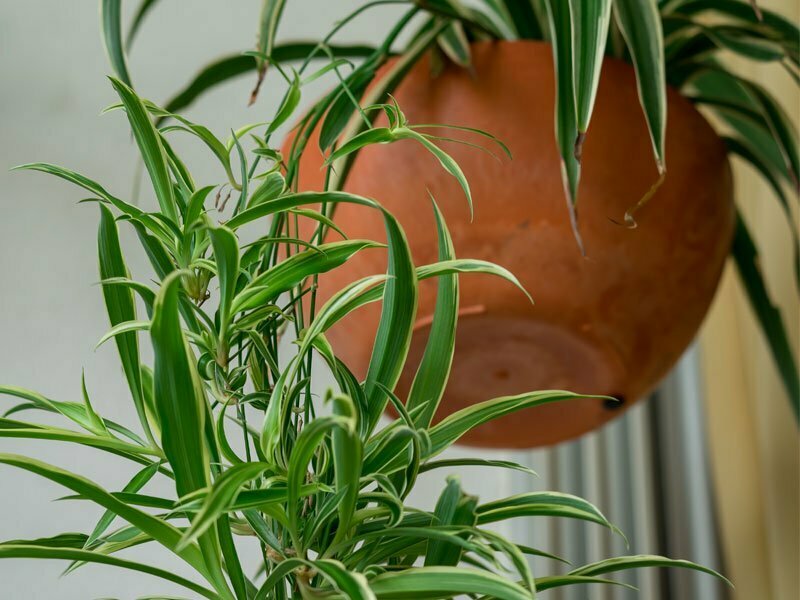 2. Peace Lily
Peace lily creates soothing and harmonious effects in its surroundings. The peace lily has been shown to improve air quality by up to 60%. It is approved by NASA as one of the best air purifying plants. It can clean out formaldehyde, benzene, and carbon monoxide from the ambient air, apart from other fumes like cigarette smoke, paint, furniture fumes, etc. Peace lily absorbs harmful mold spores.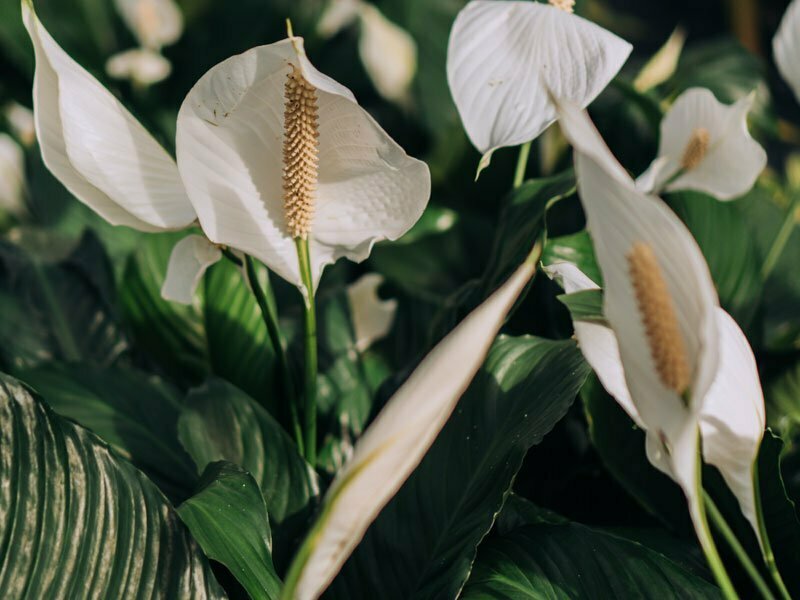 3. Golden Pothos
Golden pothos look very appealing with their neon green foliage and rounded leaves. The other green and variegated varieties of money plants are also effective in removing indoor air pollutants. The golden pothos, or devil's ivy, is a perfect household plant that helps in removing airborne pollutants such as benzene, formaldehyde, carbon monoxide, and xylene.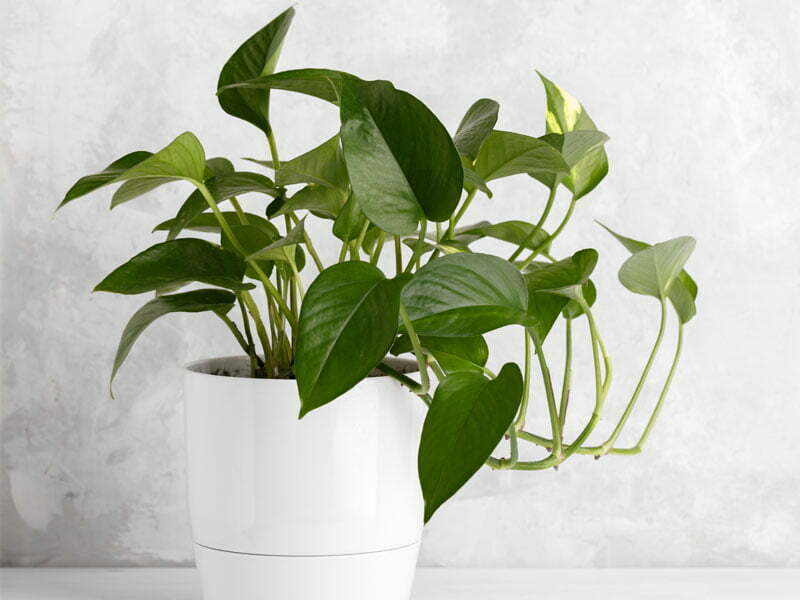 4. Snake Plant
The snake plant is considered one of the top air-purifying plants for the indoor environment.  The snake plant is also known as the Mother-in-Law's Tongue. Of all the different oxygen-producing plants, the snake plant is unique since it converts a lot of CO2 (carbon dioxide) to O2 (oxygen) at night. This is one plant which you can keep in your bedroom as it produces oxygen at night.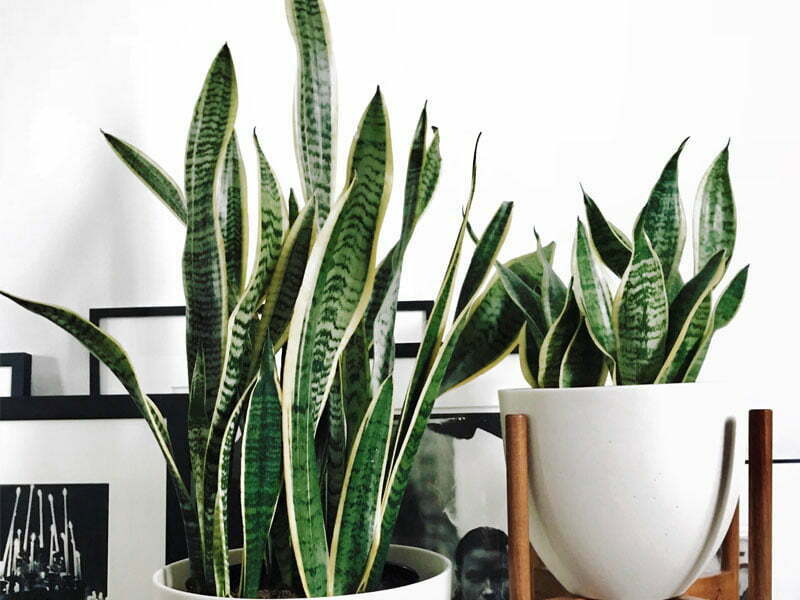 5. Ferns
Ferns are included at the top of the list of air-purifying plants in the NASA study. These plants act as humidifiers and can help to restore moisture in the air. They can also help to eliminate traces of formaldehyde and they look beautiful hanging from baskets all around the home. This low-maintenance plant will take care of keeping your air naturally clean for a very long period of time.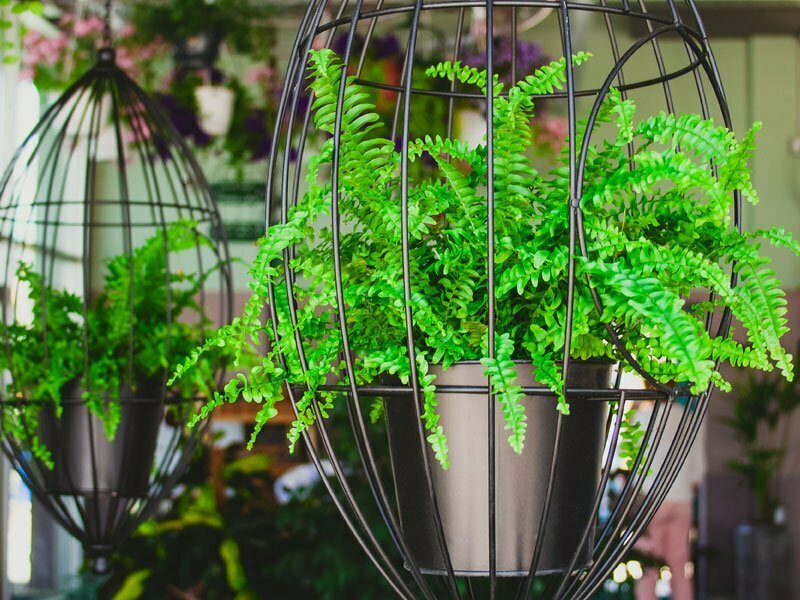 6. Anthuriums
Anthuriums are air purifying plants, and they are known to be lucky plants that bring good luck in your relationships. Anthurium's red heart-shaped flower is also culturally significant. In fact, it is associated with the highest feelings of love and friendship.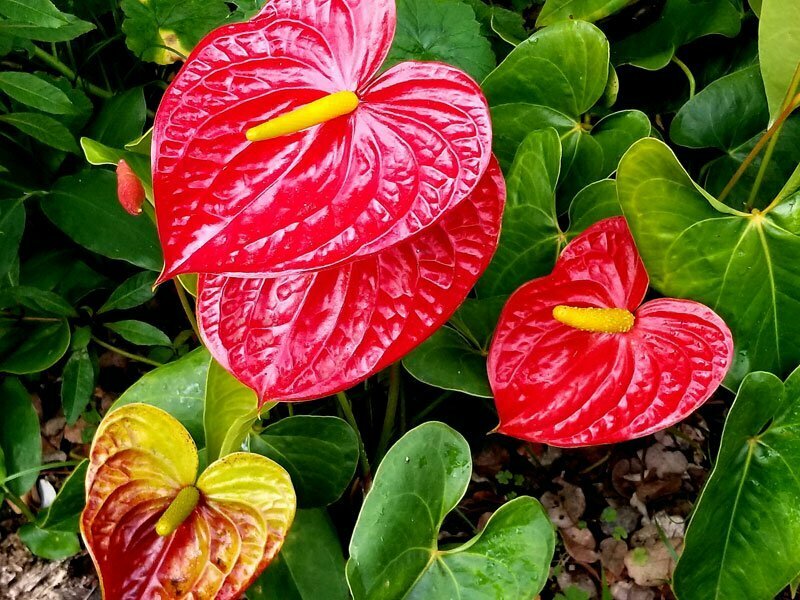 7. Aglaonemas
Aglaonema, known as Chinese Evergreen, has been grown as a luck-bringing ornamental plant in Asia for centuries. This plant is a excellent air purifier that is shown to clean out formaldehyde and benzene from the air in your home and more. Aglaonemas are great for places where a beautiful foliage display is needed for the shady parts of the house.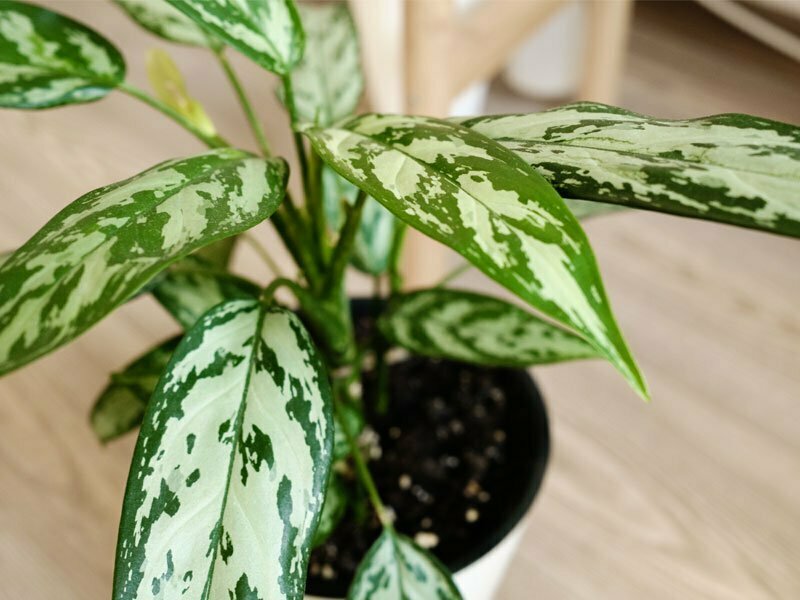 Takeaway
We spend most of our time indoors, and may be exposed to indoor pollution. Thus, it is indeed necessary that the air you breathe or the air surrounding you be clean. Plants improve indoor air quality by removing harmful toxic pollutants.
Indoor or houseplants have the potential to purify the air as well as provide other air-boosting and health benefits.[6] These houseplants, as they filter the air, really matter because we live in a house where we spend our time sleeping, eating, and doing any other stuff we choose to live in.
References:
What's Trending – Best Air Purifying Plants for Indoors; Rolling Nature. (2019, May 29). Rolling Nature. https://www.rollingnature.com/blogs/news/whats-trending-best-air-purifying-plants-for-indoors.
Lite, J. (n.d.). Clean Air Equals Longer Life, Study Says – Scientific American Blog Network. Scientific American Blog Network. https://blogs.scientificamerican.com/news-blog/clean-air-equals-longer-life-study-2009-01-21/.
Clean Air, Longer Life | Harvard Magazine. (2009, May 1). Harvard Magazine. https://www.harvardmagazine.com/2009/05/clean-air-longer-life#:~:text=When%20it%20comes%20to%20personal,the%20longer%20you%20will%20live.
Wolverton, B. C., Johnson, A., & Bounds, K. (2013, August 16). Interior Landscape Plants for Indoor Air Pollution Abatement – NASA Technical Reports Server (NTRS). https://ntrs.nasa.gov/citations/19930073077.
9 Air-Purifying Houseplants That Are Easy To Keep Alive. (n.d.). Air-Purifying Indoor Plants: 9 Kinds That Are Easy to Keep Alive. https://greatist.com/connect/houseplants-that-clean-air.
D551ECB5-B8BA-4EE4-9C0A-8209F17AD37E. (2020, December 21). D551ECB5-B8BA-4EE4-9C0A-8209F17AD37E. https://www.ecowatch.com/20-plants-that-improve-air-quality-in-your-home-1938383954.html.